Commercial & Industrial Electrical Testing Services in Gloucester & Cheltenham
Expert commercial and industrial electrical testing services in Gloucester & Cheltenham. Ensure your business's safety with our certified electrical inspections. Contact EC Electrical Solutions LTD today!

Professional Electrical Testing for 
Commercial & Industrial Premises in Gloucester & Cheltenham
Welcome to EC Electrical Solutions, your trusted partner for comprehensive electrical testing services in the Gloucester and Cheltenham areas. Our certified electricians ensure your commercial or industrial property adheres to the latest safety standards, offering peace of mind and compliance with all regulatory requirements.
Electrical Testing Services:
Emergency Lighting Inspections

Regular checks to ensure your emergency lighting systems function correctly during a power outage.
Portable appliance testing to guarantee the safety of your workplace equipment.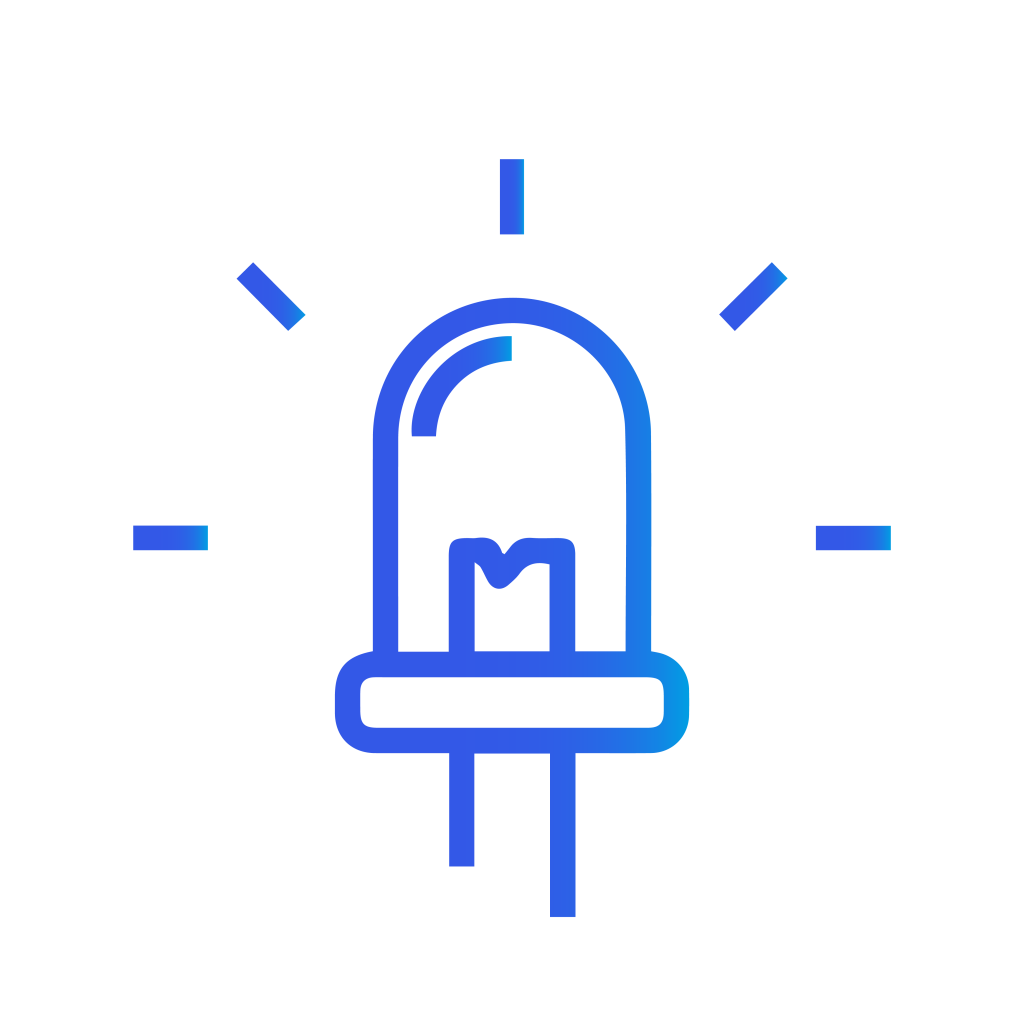 Electrical Safety Assessments
Thorough inspections of your electrical systems to identify and rectify potential hazards.
The Importance of Regular Equipment Testing
The primary reason for regular electrical testing of commercial and industrial equipment is safety. Faulty electrical equipment can lead to severe hazards, including electric shock or fires, which can result in injury, fatalities, or significant property damage. Regular testing helps to identify and rectify potential issues before they become dangerous, ensuring the well-being of your employees and customers.
Businesses are legally required to maintain electrical systems to prevent danger where work is carried out. Regular testing is not just a safety measure but also a legal requirement. By ensuring your equipment is tested and certified, you demonstrate compliance with UK health and safety regulations, including the Electricity at Work Regulations 1989.
Regular testing is a form of preventative maintenance. It helps to catch issues before they lead to equipment failure. This proactive approach can save businesses from costly downtime and repairs, ensuring that operations run smoothly without interruption.
Many insurance companies require evidence of regular electrical testing as a condition of their coverage. Failure to comply with these requirements can lead to the invalidation of your insurance policy, leaving your business exposed in the event of an electrical incident.
Enhanced Efficiency and Cost Savings
Testing can also identify areas where equipment is not running efficiently, leading to unnecessary energy consumption. By addressing these issues, businesses can reduce their energy costs and enhance the overall efficiency of their operations.
A commitment to regular equipment testing reflects a business's dedication to professional standards and safety. This can enhance your reputation with clients, partners, and within your industry, building trust and demonstrating your commitment to excellence.
Ready to Ensure the Safety and Efficiency of Your Business?
Don't wait for an electrical issue to disrupt your operations. Take a proactive step towards safety and compliance today. Contact EC Electrical Solutions for a comprehensive electrical testing service that guarantees peace of mind and keeps your business running smoothly.
Why choose EC Electrical Solutions LTD for your testing needs?
Local Expertise with National Standards
At EC Electrical Solutions, we combine local knowledge with the highest national standards of electrical safety and service. Our team is not just familiar with the Gloucester and Cheltenham areas; we are part of the community, ensuring personalised service that understands your specific needs.
Certified and Experienced Electricians
Our electricians are not only NICEIC, JIB, ECS Scheme, City & Guilds, and UKAS approved, but they also bring years of hands-on experience to your project. This means we're equipped to handle the unique challenges of commercial and industrial electrical systems, delivering solutions that are both safe and efficient.
Commitment to Safety and Compliance
Your safety is our top priority. We stay abreast of the latest electrical safety regulations to ensure your business is not just compliant today but prepared for tomorrow. Our rigorous testing protocols and detailed inspections give you the confidence that your premises are as safe as they can be.
Tailored Solutions for Your Business
We understand that each business is unique. That's why we offer tailored electrical testing solutions designed to meet the specific demands of your commercial or industrial operation. Whether you're a small retail shop or a large manufacturing plant, we have the skills and expertise to provide the right service for your needs.
I would highly recommend Elliot and co, a very competent and helpful company. Elliot was very friendly and professional from beginning to end of the project. Thank you ECES!
Phoned EC Electrical to sort out an ongoing issue we had with the upstairs lights, they was very helpful when explaining the issue over the phone, quick to respond and was on site to fix the issue in no time. Would fully recommend these guys!
We are so happy with the work done on our new extension. The guys have done work inside and out and we can't fault them. Reliable, polite and happy to do all the little extras we asked for. We wouldn't go anywhere else. Thank you all 😊
Elliot came to re-wire our kitchen and replace the lighting - I gave him a long list of jobs, which he met with a smile! He got on with the job, was professional and chatty. Would definitely recommend and will be using him again!
Came to my rescue at very short notice on a Saturday and saved me from electrocuting myself. Has also carried at works in my office. Offers good advice, tidy work and polite and professional. Wouldn't go anywhere else and would definitely recommend!
Get in touch today
Should you require further information about our electrical testing services, or if you wish to request a complimentary, no-obligation estimate for your forthcoming project, please fill out the contact form provided below. We will promptly get in touch to understand your requirements and discuss how we can assist you.
Monday – Friday
09:00 AM – 06:00 PM
Saturday 9:00 AM – 12:00 PM