Everything you need to know about electric car charging
We know that the world of electric car chargers can be daunting, with lots of different information out there to read and digest. Regardless of whether you're fitting an electric vehicle charger in a residential or commercial setting, you'll need to know things like which type of EV charger is best for your installation, whether or not to choose a tethered or untethered charger, how much power an EV charger draws, the type of cabling needed, what government grants you can get, and much more.
Our customers often need advice and guidance on their electric car charger installation, so we explore most frequently asked questions below.
Which home EV charger should you choose?
Home electric car chargers fall into 2 categories; Trickle chargers and AC chargers. 
A trickle charger plugs into the mains supply using a standard, 220v 3-pin plug on one end. A trickle charger can deliver anywhere between 8-10 miles of range to the battery per hour. They are not overly practical unless you only drive short distances every day, or top-up every night as it can take anywhere from 12 – 24 hours to fully charge a battery pack.
AC chargers (sometimes known as Wallboxes) are a much better option for most EV owners and are often installed in homes, offices, and other commercial settings. These electric car chargers have power outputs of 3.7kW or 7kW. The latter will charge most EVs from empty to full range in around 8-10 hours.
Commercial settings with a 3-phase power supply can also install 22kW electric car chargers with even quicker charge times, these are known as DC chargers.
What is an EV fast charger?
An EV fast charger is an electric car charger that can charge your car's battery from empty to nearly full in around 40 minutes. These EV charging solutions are in public places (such as motorway service stations or dealerships) and using DC, deliver anywhere from 50kW to 200kW of power. Due to their very high installation cost and power consumption, they are not economical for homes or most workplaces.
How much does an electric car charger cost?
Home or workplace electric car chargers can vary in price but they typically start at around £400 to £500 and can go up to £4000 depending on power output and features etc. 
If you only use public and paid chargepoints, you could save in the region of £1000 over a year with a home chargepoint. Despite the initial costs, they often pay for themselves quite quickly.
Are electric car chargers standardised?
We often get asked if all electric car chargers are the same and the answer is no. AC Electric car chargers, like those we sell, come in two distinct types; Type 1 and Type 2. If you're unsure as to what connection type you need for your home or business EV charger, please feel free to get in touch.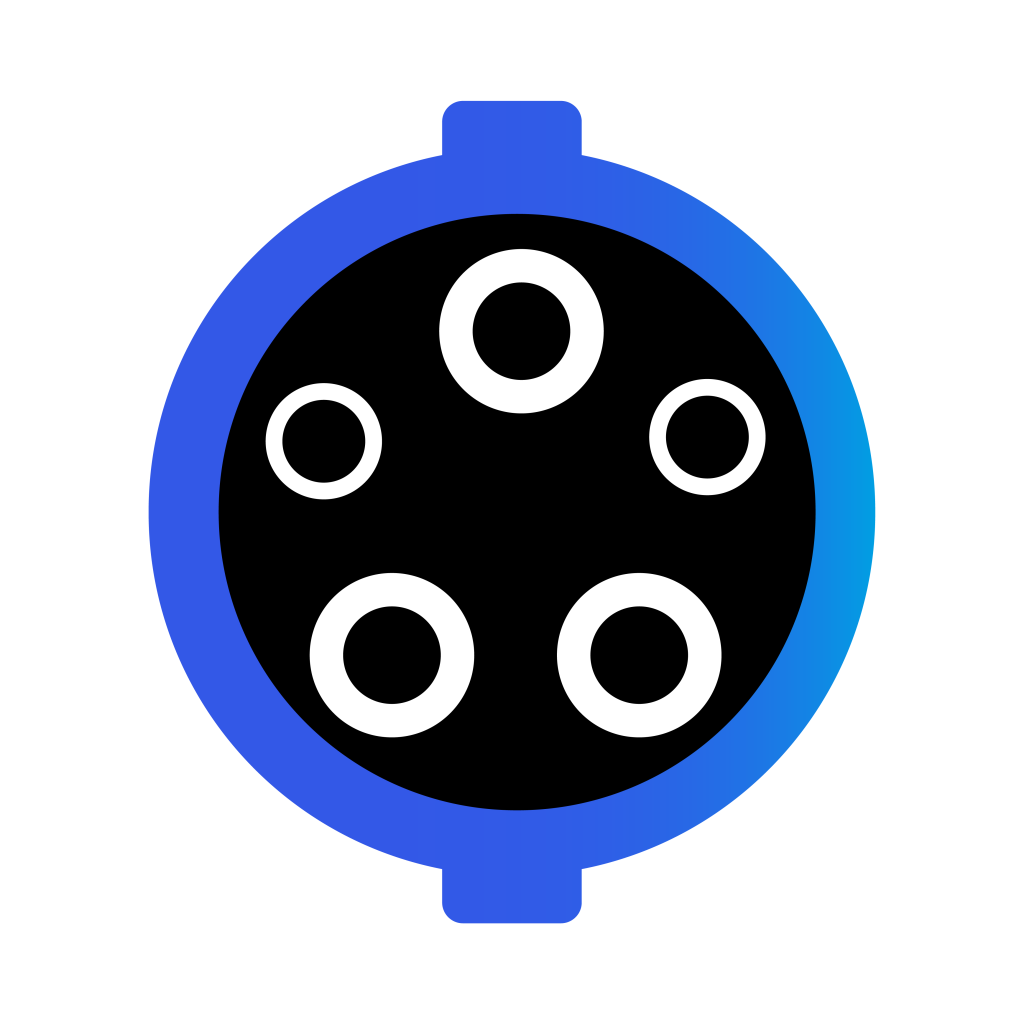 POWER RATINGS: 3.3kW & 7kW
POWER RATINGS: 3.3kW, 7kW & 22kW (3-phase)
What is a tethered electric car charger?
The other big distinction between EV chargers is whether they're tethered or untethered. A tethered electric car charger has an integrated charging cable. In simple terms, that means the cable is permanently attached to the wallbox. 
An untethered electric car charger has a socket in which you plug the charging cable into, much like a camping socket. we install both types of EV charger to suit your needs.
Should I choose a tethered or untethered EV charger?
Tethered and untethered electric vehicle chargers each have their pros and cons. 
Pros of tethered chargers 
Cons of tethered chargers 
Pros of untethered chargers 
Cons of untethered chargers
How much does it cost to install an electric car charger?
Electric car chargers need to be installed by a professional electrician or an OLEV approved installer, and there are associated costs with this. A professional installer will be able to tell you whether you need permission to install your EV charger, whether your home or commercial property is safe, and where is best to place the EV charging unit itself.
WE UNDERSTAND CAR CHARGING AT HOME MAY BE CONFUSING SO IF YOU HAVE ANY QUESTIONS OR WANT TO FIND OUT HOW ECES CAN HELP WITH EV CAR CHARIGING GET IN TOUCH TODAY !
I would highly recommend Elliot and co, a very competent and helpful company. Elliot was very friendly and professional from beginning to end of the project. Thank you ECES!
Phoned EC Electrical to sort out an ongoing issue we had with the upstairs lights, they was very helpful when explaining the issue over the phone, quick to respond and was on site to fix the issue in no time. Would fully recommend these guys!
We are so happy with the work done on our new extension. The guys have done work inside and out and we can't fault them. Reliable, polite and happy to do all the little extras we asked for. We wouldn't go anywhere else. Thank you all 😊
Elliot came to re-wire our kitchen and replace the lighting - I gave him a long list of jobs, which he met with a smile! He got on with the job, was professional and chatty. Would definitely recommend and will be using him again!
Came to my rescue at very short notice on a Saturday and saved me from electrocuting myself. Has also carried at works in my office. Offers good advice, tidy work and polite and professional. Wouldn't go anywhere else and would definitely recommend!
Get in touch today
If you have any questions about the services we offer or what like a free no obligation quote for an upcoming project, complete the contact form below and we will be in touch to discuss your needs.
Monday – Friday
09:00 AM – 06:00 PM
Saturday 9:00 AM – 12:00 PM