LED Lighting Installer in Gloucester, Cheltenham, & the Surrounding Areas
Discover top-tier LED lighting installation services in Gloucester, Cheltenham, and Gloucestershire. Transform your space with energy-efficient lighting solutions by EC Electrical Solutions.

Expert LED Lighting Installation Services in Gloucestershire
Illuminate your commercial space with the leading LED lighting solutions in Gloucester and Cheltenham, brought to you by EC Electrical Solutions. Our energy-efficient lighting systems are designed to brighten your premises while reducing your energy costs and environmental footprint.
The Benefits of LED Lighting for Your Business
LEDs are renowned for their energy efficiency, using up to 75% less energy than traditional incandescent bulbs. This substantial reduction in power consumption translates directly into lower utility bills for your business. By switching to LED lighting, you're not only choosing a cost-effective solution but also investing in technology that requires less energy to produce the same amount of light, meaning you can illuminate your commercial space more efficiently.
One of the most compelling advantages of LED lighting is its longevity. LED bulbs have an outstanding life expectancy, often lasting up to 25 times longer than traditional bulbs. This durability means fewer replacements, less maintenance, and more savings over time. For businesses, this translates to reduced operational disruptions due to lighting maintenance and lower long-term costs associated with purchasing and storing replacement bulbs.
LED lighting technology provides superior lighting quality compared to traditional lighting solutions. LEDs offer a wide range of color temperatures and improved color rendering, which means they can more accurately reveal the true colors of objects within your space. This enhanced illumination can improve the aesthetics of your commercial environment, making it more inviting and functional. Whether it's retail that requires true-to-life color presentation or office spaces needing bright, clear light for productivity, LEDs can be tailored to meet these needs.
Choosing LED lighting is a step towards a more sustainable and environmentally friendly business practice. LEDs not only use less energy, which reduces the demand from power plants and decreases greenhouse gas emissions, but they also have a smaller carbon footprint overall. Unlike fluorescent lights, LEDs contain no toxic elements like mercury, making them safer to handle and dispose of at the end of their life cycle. By opting for LED lighting, your business is contributing to a reduction in global carbon emissions, aligning with eco-conscious consumer values and demonstrating your commitment to environmental stewardship.
Bespoke lighting designs that complement your commercial space.
Professional Installation
Seamless installation with minimal disruption to your business.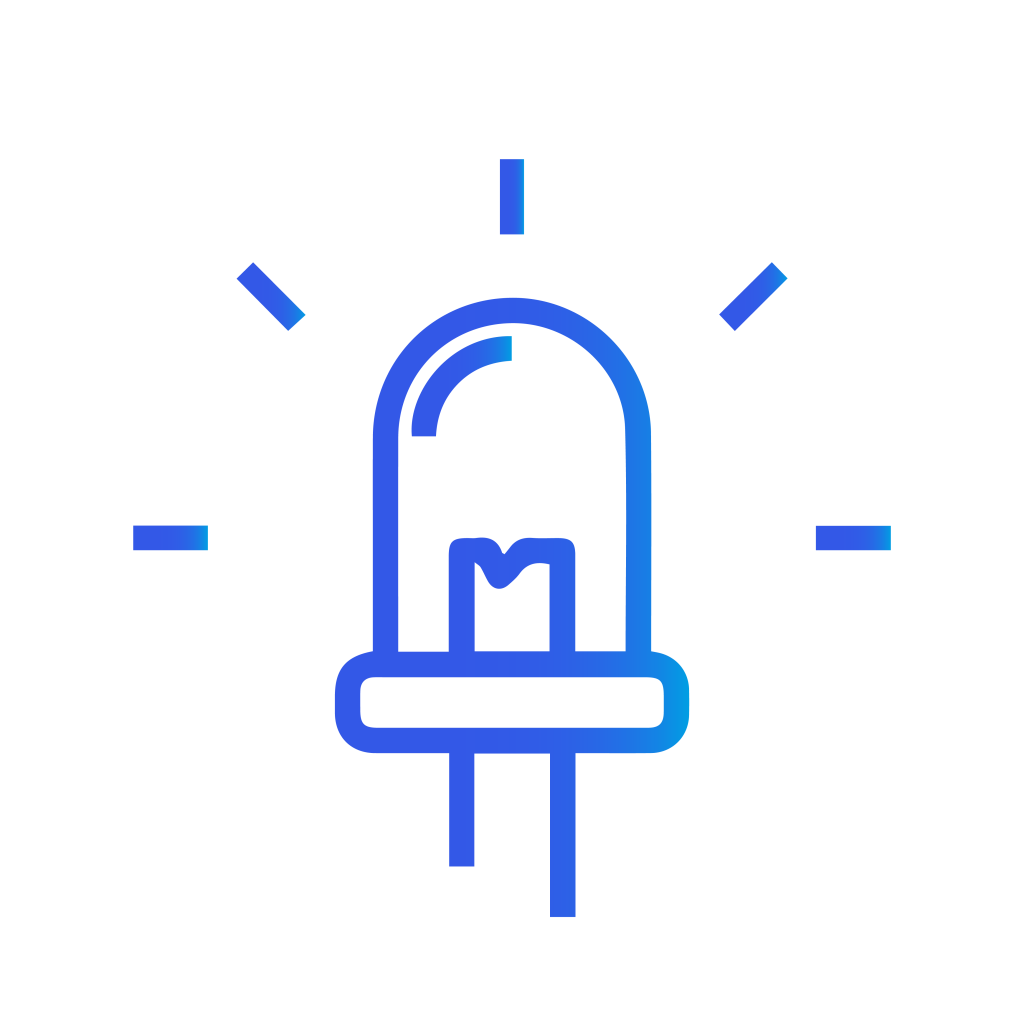 Ongoing support to ensure your lighting remains optimal.
Transform Your Gloucestershire Business with Leading LED Technology
Are you ready to enhance your commercial space with high-quality, energy-efficient lighting? Make the switch to LED today and experience the difference in your utility bills, lighting quality, and environmental impact.
Your Trusted Gloucestershire Lighting Experts
Local Expertise in Gloucestershire
When it comes to illuminating your premises, there's no substitute for local know-how. EC Electrical Solutions is deeply rooted in the Gloucestershire community, with a keen focus on serving businesses in Gloucester and Cheltenham. Our understanding of local business needs, combined with our geographical familiarity, positions us to offer bespoke lighting solutions that are perfectly attuned to the unique character and requirements of Gloucestershire enterprises.
High-Quality LED Products
Quality is paramount when selecting LED lighting, and that's why EC Electrical Solutions partners with industry-leading manufacturers. Our commitment to supplying high-quality LED products means that businesses in Gloucester, Cheltenham, and the surrounding areas receive lighting solutions that are not only reliable but also superior in performance. From robust industrial lighting to refined commercial ambiance, our product range meets the diverse needs of the Gloucestershire market with excellence.
Commitment to Sustainability
In a world where sustainability is increasingly at the forefront of business decisions, EC Electrical Solutions leads the way in Gloucestershire's green revolution. Our LED lighting installations are a testament to this commitment, offering energy-efficient solutions that help reduce your carbon footprint. By embracing cutting-edge lighting technology, we provide Gloucester and Cheltenham businesses with eco-friendly options that don't compromise on quality or efficacy.
Tailored Lighting Technology
Staying abreast of technological advancements is part of our ethos. EC Electrical Solutions prides itself on integrating the latest lighting technology to deliver state-of-the-art LED solutions. Whether it's smart lighting controls in a Cheltenham office or energy-saving LEDs in a Gloucester retail space, our tailored approach ensures that your lighting system is as advanced as it is economical.
I would highly recommend Elliot and co, a very competent and helpful company. Elliot was very friendly and professional from beginning to end of the project. Thank you ECES!
Phoned EC Electrical to sort out an ongoing issue we had with the upstairs lights, they was very helpful when explaining the issue over the phone, quick to respond and was on site to fix the issue in no time. Would fully recommend these guys!
We are so happy with the work done on our new extension. The guys have done work inside and out and we can't fault them. Reliable, polite and happy to do all the little extras we asked for. We wouldn't go anywhere else. Thank you all 😊
Elliot came to re-wire our kitchen and replace the lighting - I gave him a long list of jobs, which he met with a smile! He got on with the job, was professional and chatty. Would definitely recommend and will be using him again!
Came to my rescue at very short notice on a Saturday and saved me from electrocuting myself. Has also carried at works in my office. Offers good advice, tidy work and polite and professional. Wouldn't go anywhere else and would definitely recommend!
Get in touch today
If you're considering an upgrade to LED lighting or need expert advice on LED installations, we invite you to reach out for a free, no-obligation quote. Simply fill in the contact form below with your details. Our team at EC Electrical Solutions will connect with you swiftly to discuss your specific lighting requirements and how our LED solutions can illuminate your Gloucestershire business with efficiency and style.
Monday – Friday
09:00 AM – 06:00 PM
Saturday 9:00 AM – 12:00 PM